I dream of the day where I can surprise my kids with a trip to Disney. Like, daily I dream! Isn't it every parents dream at one point in their life to do that?  To save a scrinch long enough to make the dream for their children a reality?
Every time I see those infamous YouTube videos (like the one I have below) I well up with tears.
Isn't that the sweetest thing ever. I wonder how my kids will react?
We have started saving.  And we are excited to be saving with our kids, helping to teach our kids about the meaning of saving for something we desire.  The last thing we want is our children to want something and then go out and get it.  Trying to teach the value of a dollar sure is harder than we imagined it to be!  After all, they are only 6 and 3…but still.  We want them to grow up right.  Working hard = rewards.  We went out and got this massive water jug and we said when it is full, we will go to Disney.  That in and of itself will not be enough, Mom and Dad will have to be saving our pennies too…but it's a great visual for them to see the money accumulating.  My Adalynn is already talking about how much money we are saving as she sees the piles grow!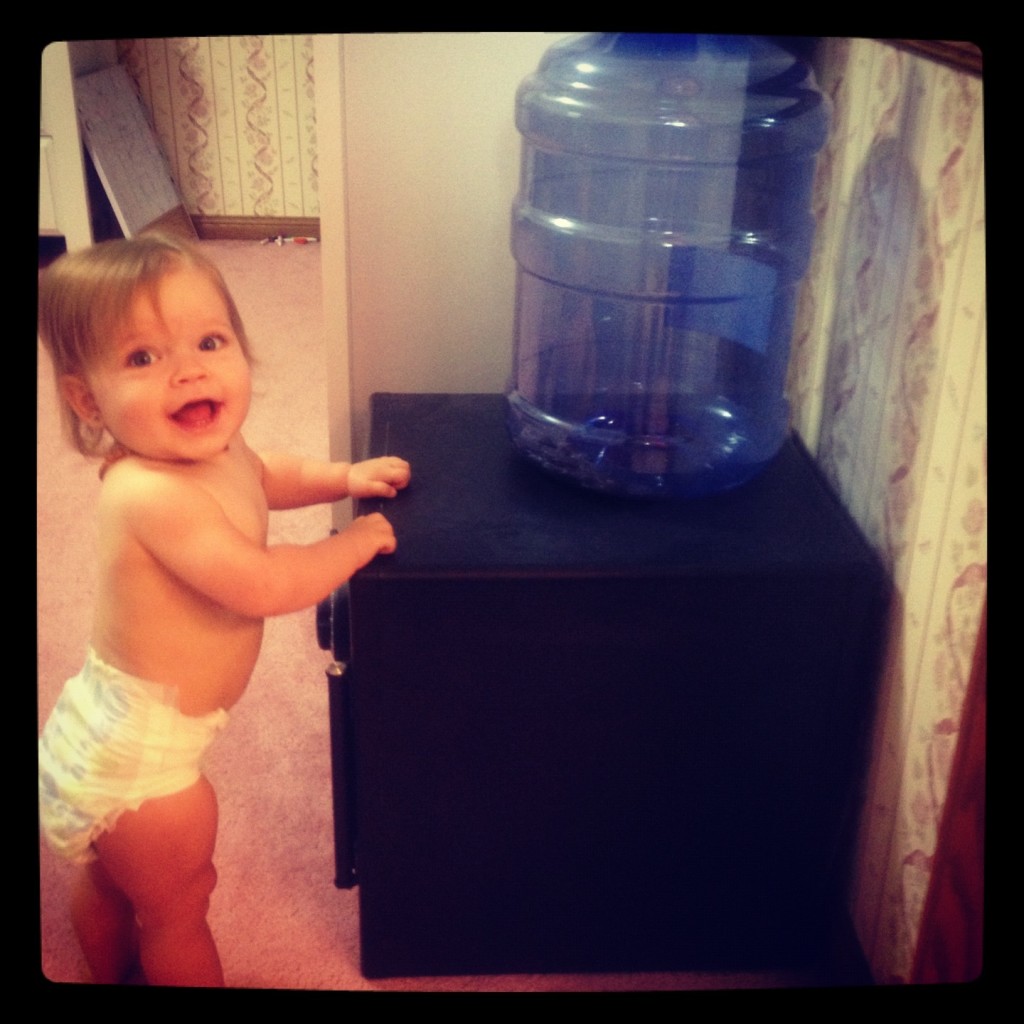 I'm thankful because someday this WILL be a dream come true!  It will.
Linking up to Thankful Heart Thursday over with theSIMPLEmoms.