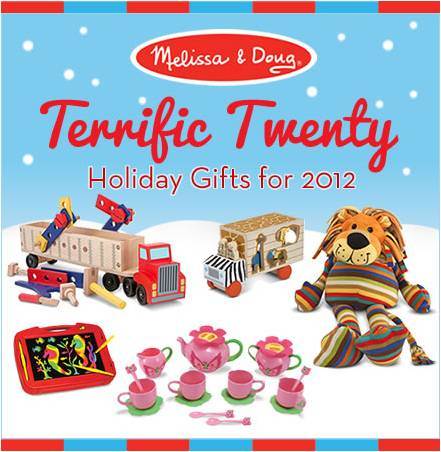 Have you started your Christmas shopping yet?  I'm getting there…but not quite done yet!  When I heard about this opportunity from Melissa & Doug, I knew I had to share it!!  Click the link above to see their gifts for 2012!  I have my eye on quite. a. few. 🙂
With my Preslee just learning how to walk, I would totally be in to this:
Lili LOVES art.  She would love this: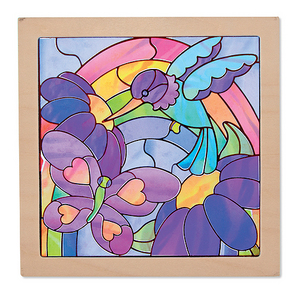 My Adalynn loves to play with others all the time.  We have plenty of tea parties! So if given the choice, I would pick this one for her: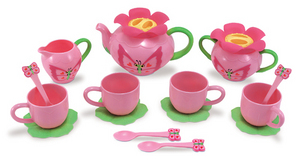 What would you choose???
Over on the Melissa & Doug Facebook page, you can enter to win a gift EVERY DAY from teh Terrific Twenty list!!  Boo-yah!!
So…why am I sharing this with you?  Who would like to WIN the Wildlife Rescue Sorting Truck featured in the Melissa & Doug Terrific Twenty Holiday Gift?  I sure know I would.  Check out below how you can get entered to win!!
Last, don't forget to head over with theSIMPLEmoms next week…we have giveaways galore (over 40!!!) and amazing gift giving options for Christmas!!
I'm using Rafflecopter for the giveaway…because it's easy to use and easy to verify! 🙂
a Rafflecopter giveaway