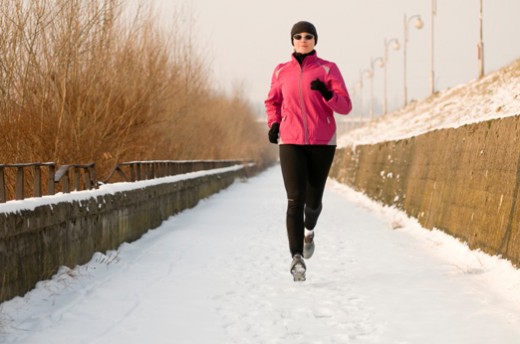 3 Running Apps to Inspire You This Winter
As the winter months set in, the inspiration to get out there and tread the roads even for the most disciplined runner is hard in such testing climates. Any additional motivation can come in handy, to stave off any lure of the sofa on a winter's night. That's why utilizing some of the most innovative running apps currently housed in Google Play or the App Store can be the answer to continuing the momentum throughout November, December and January.
But what are the best running apps out there currently?
Name: Strava
Named in the 'World's Top 10 Most Innovative Companies in Fitness' list by Fast Company, Strava helps track rides and runs with GPS tracking, invites you to challenge yourself against community members and compare your achievements with social groups across platforms such as Twitter and Facebook.
Main Features Include:
– Track your runs and rides through GPS tracking
– Create and log routes
– Record speed, power, distance and calories burned
– Monitor heart rate
– Set goals to achieve
– Compare experiences with the Strava community, and your friends.
– Share pictures on the platform
There's also a premium option with the Strava app which opens up a whole lot of different services. Check out the website for more information here.
Name: Training Peaks
The perfect companion for cyclists, runners and triathletes, Training Peaks focuses on helping users achieve their goals. This free app synchronizes with your TrainingPeaks.com account, if you have one, and helps you track, analyze, plan and share your goal setting.
Main Features Include:
– Helps track runs, rides or swims in its built-in calendar
– Monitor speed, distance and power
– Analyze your routes via its GPS tracking
– Customize your dashboard via tracking charts
– Monitor your progress through the Performance Management Charts within the app
– Schedule and plan training sessions
– Add new workouts via its extensive training database
– Share data and achievements over all major social media platforms
Name: MyFitnessPal
Designed purely for Android users, MyFitnessPal is proclaimed as the "fastest and easiest to use calorie counter for Android." With an extensive database of food, it is the perfect place to reference dietary information. Among its fans are PC Magazine who voted it in the Editor's Choice Selection and has also been featured in the New York Times and USA Today among many.
Main Features Include:
– Its database houses information on 3,000,000 different foods
– Help track intake of nutrients when training
– Recipe calculator
– Database of over 350 exercises
– Helps track cardio and strength training
– Social sharing options
– Helps customize goals to achieve
With the winter months in full flow, we hope that these three very useful apps will help keep you diet and training on track. With over a million apps now available in both the App Store and Google Play, there will also be a lot more health and fitness apps that will suit your specific needs during the colder months.
It's also worth checking these stores on a regular basis to see what new apps hit the market, as developers continue to try and bring the next problem-solving app to a wider market.
The power of mobile Internet has never been so powerful according to Gaming Realms, the developers behind gaming portal Castle Jackpot, which means if the demand is there for apps we should expect a continued upsurge in production. Which only means good news for people who look for new ways to track, plan and record their training. Try the three apps we have provided in this article, and by all means let us know how they helped you in your training this winter.